Generic Aluminum Hydroxide Dried Gel Powder (Al(OH)3).
---
Generic Aluminum Hydroxide Dry Gel Powder (USP) may be purchased from local compounding or hospital pharmacies or via mail order. This is the most convenient binder product because it is tasteless and easy to mix with wet food and even dry food (mix binder and dry food in a plastic baggie and dry food will absorb the binder overnight or slightly warm the dry food in the microwave (5-8 seconds) and then shake the powder with the food in a baggie like shake and bake ... the outer fatty coating of dry food (called digest) softens with warming and will let the powder attach more readily.). The dry gel powder is non-prescriptive but some compounding pharmacies and other vendors may insist upon a veterinary prescription. (Vets may know about liquid-based binders such as Alternagel but many are unaware of the generic aluminum hydroxide gel powder.) For a cat that's going to be on binders for the rest of his or her life, this is most effective and least expensive option. Three brands of aluminum hydroxide dry gel powder are readily available (PCCA, Spectrum and Gallipot) -- others that meets USP standards are acceptable. The USP gel powder contains 300 mg of aluminum hydroxide per 1/4 teaspoon. A minimum of 76.5% of the weight of USP aluminum hydroxide dried gel powder is aluminum hydroxide; thus, a 500 gram tin of the product would contain 382.5 grams of aluminum hydroxide, enough to treat the typical 10 lb. cat for 1-2 years or more (see dosage protocol below).
Products
PCCA Aluminum Hydroxide Dry Gel USP, Part: 30-1091-1 lb/454 gm, NDC# 51927-1091-00 (Professional Compounding Centers of America, 9901 South Wilcrest, Houston, Tex 77099, 1-800-331-2498, http://www.pccarx.com/).

Gallipot Dried Aluminum Hydroxide Gel Powder USP -

500 grams / 1.1 lbs, NDC# 651-389-0912 (1)

There are many other brands of dried aluminum hydroxide gel powder. Just make sure to buy a brand that is labeled USP.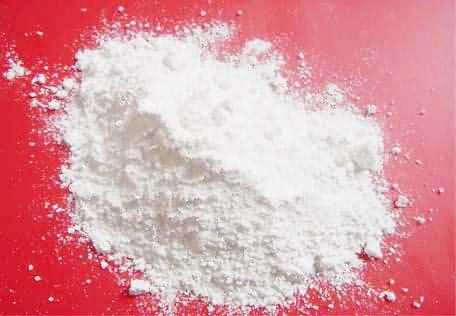 You should be able to buy one of the above or an equivalent USP generic at a local compounding pharmacy for $40-$65. They may not have it in stock, but they can order it. If you can't find it locally, ThrivingPets is the only mail order vendor currently recommended by folks who frequent this web site.

Local / Internet / Mail Order Vendors
Goolricks Modern Pharmacy

, 901 Caroline Street, Fredericksburg, VA 22401, 1-800-471-8674 or 540-373-3411, email - pharmacy@goolricks.com. This site has received numerous complaints from Goolrick customers. Goolricks claims to sell 1/2 pound containers of Aluminum Hydroxide Dried Gel Powder USP but customers have complained that a considerable part of that 1/2 pound is the weight of the container. One recent buyer complained that although she had paid for 1/2 pound, she actually received 140 grams, about 3/10s of a pound. Another recent buyer (October 2008) has complained that Goolricks is now demanding a prescription for aluminum hydroxide dried gel powder because of Virginia pharmacy regulations. I personally checked with the Virginia Board of Pharmacy -- a prescription is not required by Virginia or federal authorities for this product. Last, Goolrick's is now charging a very high price for the product -- a recent (January 2009) customer paid over $44 for the standard container that allegedly contains 1/2 pound of aluminum hydroxide dried gel powder. Due to these complaints, we do not recommend doing business with Goolricks.
Bill's Pills Online.

Bill's has closed.