Vet refuses to write a prescription?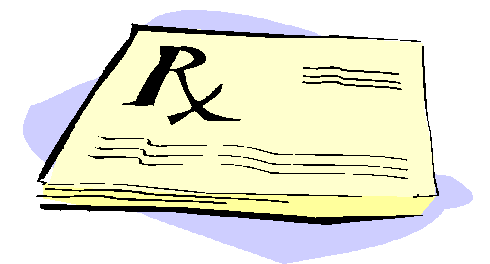 42 of the 50 states and the District of Columbia require vets (by law or regulation) to write prescriptions when a patient/client relationship exists and the drug is medically appropriate. Since the 42 that do require vets to prescribe include many of the most populous states (e.g., California, New York, etc.), the majority of vets in this country are required to prescribe rather than dispense. Click here for detailed information on the law and regulations in each of the 50 states and the District of Columbia.
States take different approaches to regulating veterinary prescriptions. Louisiana, Idaho and Wyoming include the ethical standards of the American Veterinary Medical Association (the vets' answer to the AMA) in their veterinary regulation statute. That includes the ethical standard that "Veterinarians should honor a client's request for a prescription in lieu of dispensing [sell from vet's own stock]." In Virginia, a vet's refusal to prescribe would be deemed "unprofessional conduct." In Vermont, it would be considered "profiteering." Even in states where veterinary statutes and regulation do not require vets to prescribe, pharmacy laws may.
If a vet does refuse a prescription, check with the appropriate state veterinary and pharmacy boards and the state veterinary association. Even if the state doesn't specifically require the vets to provide prescriptions, most vets will and state veterinary and pharmacy boards and even veterinary associations may be sympathetic and may lobby a recalcitrant vet on your behalf.
Talk to your vet about the refusal - a friendly chat will often work. If your vet still refuses, please write me with the details. Remember that most vets are glad to write prescriptions and that needles and syringes can be obtained without a prescription in most states.